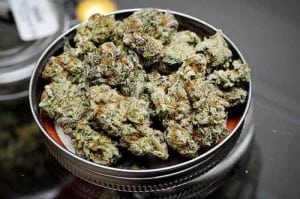 Apparently David Allan Thompson really likes the smell of Marijuana. So much that as he stopped into a western Pennsylvania police station to give them some information he had to take some from the police.
As crazy as it sounds apparently this really did happen. As an officer was logging a seizure they had made earlier in the night Mr. Thompson just grabbed what he could like the proverbial honey badger. He then walked out of the station.
The officer then confronted Thompson outside where he handed over the drugs without incident and confessed that he could not help himself: "That bud smelled so good."
In Arizona Thompson would at minimum be charged with Marijuana Possession. Stealing from the police is a whole other matter.